The 2019 inductees into the Niceville Valparaiso Civic Hall of Fame are A.L. Johnson, Brigadier General USAF (Ret) Donald "Don" E. Haugen, Addie R. Lewis, and Col. USAF (Ret) Howard J. Hill. Each was inducted because of his or her broad and lasting contributions to the community.
Four of our community's civic leaders have been inducted into the Niceville Valparaiso Civic Hall of Fame. The 2019 inductees are A.L. Johnson, Brigadier General USAF (Ret) Donald "Don" E. Haugen, Addie R. Lewis, and Col. USAF (Ret) Howard J. Hill. Each was inducted because of his or her broad and lasting contributions to the community.
The Niceville Valparaiso Chamber of Commerce held its 4th Annual Civic Hall of Fame Luncheon at the Niceville Community Center on Wednesday, July 17, 2019.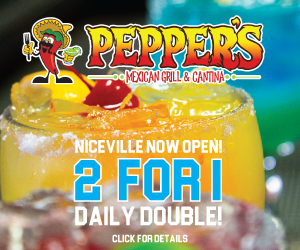 Guest speaker retired Judge and Brig. General T. Patterson Maney, spoke to the attendees about the qualities and traits found in civic leaders and the importance of giving back to our community and working together to create an even better future.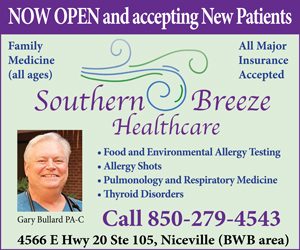 The theme of this year's event was the Civilian Conservation Corps (CCC) Camp and the historical significance it has in our local economy.  Co-masters of ceremonies, Marion Riley Taylor and Reverend Rurel Ausley, entertained the attendees and explained how the CCC Camp boosted the local and national economy by allowing young men to earn a living while also building important infrastructure and establishing many conservation projects that still exist today.
2019 Niceville Valparaiso Civic Hall of Fame Inductees
A.L. Johnson
A.L. Johnson, nominated by his son Andy Johnson, granddaughter Andrea Johnson and friend, Dr. Stephanie Phelps, was born on August 21, 1925, and was raised in a small town in Arkansas.
He joined the US Army Air Force after high school then began work for a pharmacy where the district manager assisted him in becoming a student at Loyola University School of Pharmacy in New Orleans. His work as a pharmacist took him to Pensacola, and he married Pauline Fulton in 1947, and they had three children: Marcia, Debbie, and Andy.
In the early 1960s, Lester "Doc" Childs was the owner of Child's Drug Store in Niceville, and he suffered a heart attack and needed someone to assist with his store. Whether it was by accident or destiny, A. L. heard about the need and took two weeks of vacation time to help "Doc" keep his store open during this difficult time.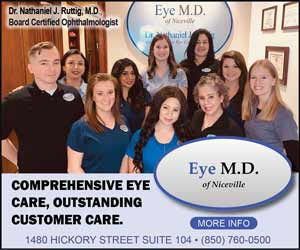 Doc was so impressed with A.L.'s work ethic, commitment to quality and his heart to serve people, he offered A. L. a job, where he eventually purchased the business but retaining the name Child's Drug Store.
A.L. was dedicated to his community and was always looking for ways to fill needs. He was instrumental in recruiting physicians to the area and even filled in to help citizens with medical needs of their pets because the town did not have a veterinarian. Since there was not an ambulance in town, A.L. purchased one and then paid his employee to drive it. Child's was open 8 am – 8 pm 7 days a week, and for most of the time, A.L. was the only pharmacist.
He was known for making home deliveries of medications when his patients could not come to the store and also helped make sure those without the means to pay for their medication were able to still get it without feeling like it was a handout. He often accepted vegetables, jellies, pies, and even fresh mullet in exchange for medications.
A.L. was a good businessman as well. He and his business partners, Plenn Phelps and Walt Ruckel, built the first shopping center in Niceville, the Palm Plaza.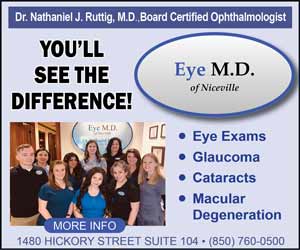 He assisted in recruiting businesses into town to help our community grow. He served on the first board of directors of the Chamber of Commerce and was one of the directors listed on the first articles of incorporation.
He was also one of the original Niceville High School Boosters who were responsible for the design and construction of the NHS Eagle Stadium where his name is still on the plaque today.
A.L. served on the Okaloosa County Hospital System Board and was a member of the Elks, Shriners, and Masons, giving back in extraordinary ways. He sold his business in 1993 to retire and passed away in 2015, leaving a rich legacy of giving back and serving others. He had a true heart for this community and our citizens.
Brigadier General USAF (Ret) Donald "Don" E. Haugen
Brigadier General USAF (Ret) Donald "Don" E. Haugen, nominated by his son Brian Haugen, was the first commander of the 919th Special Operations Wing at Duke Field during its activation on July 30, 1971. Under his leadership at Duke, Haugen helped establish the unit's tactical airlift capabilities which included airdropping U.S. Army paratroopers during numerous exercises.
He paved the way for initial training for gunship operations, with close air support as a primary duty while also conducting interdiction, reconnaissance and combat search and rescue operations. Born in Sheldon, ND and raised in Milwaukee, Gen. Haugen enlisted as an aviation cadet during the Korean conflict and served as a C-119 pilot in Korea and Indo-China (Vietnam) logging 311 combat hours.
He transitioned from Active Duty to join American Airlines. After the airline furloughs of 1958, Don joined the Reserves later becoming one of the first instructor pilot Air Reserve Technicians.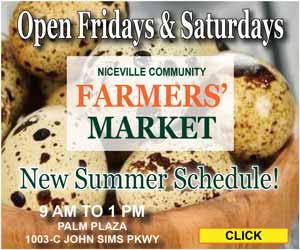 His career spanned 32 years and included commands at all levels including two Wing Commands.  He logged over 8,000 flying hours, predominately in the C130. He was promoted to Brigadier General at the age 42, becoming one of the youngest General officers in the USAF at that time.
In 1970, then-Lt. Colonel Haugen received orders to Northwest Florida. His wife and three young children moved to the area, and by 1971 the Haugen's completed construction on their homestead on Rocky Bayou, where his wife resides today.
Don Haugen was an active member of the Niceville Valparaiso Chamber of Commerce from the moment he was transferred to the area.  While membership in the Chamber was quite rare for active duty service members at that time, Don understood that he had to build up and recruit for a new Air Force Reserve base and the chamber was a great place to start.  His commitment to Chambers of Commerce remained through his career as he was always a firm believer that local military and chambers should work together on behalf of the greater, regional and economic good.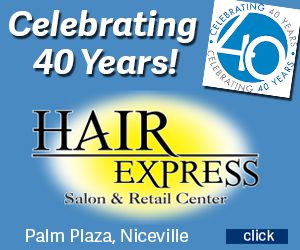 The family joined a small Methodist Church in Niceville, now Crosspoint. Avid golfers, Don and his wife became Charter Members of new Rocky Bayou Country club. During the 70s, when the Country Club came into financial trouble, the club solicited its members for loans.  Even though he did not live in the area at the time, Don not only maintained his membership but also lent the course $10,000, which was paid off, but he did not charge interest to the club.
Don received numerous awards, citations, and degrees throughout his career including the Air War College, an MSBA from George Washington University and the Legion of Merit with two clusters among many other civilian and military awards, medals, and decorations.
He retired in 1985 and passed away on December 1, 2015, at his home of 36 years in Niceville. In retirement, he continued his connection with the 919th through his active support and advocacy for the 919th Special Operations Wing and our Retiree Associations. The 919th Special Operations Wing honored him by renaming their Headquarters Building "Haugen Headquarters" in 2016.
Addie R. Lewis
Addie R. Lewis was nominated by Lewis School Principal Dr. Jason Driver, and Marcus Chambers, Okaloosa County Superintendent of Schools.
Addie R. Lewis was a dedicated public education professional in Okaloosa County for 42 years.  Born Addie Rushton in Rutledge, Alabama, she graduated from Quitman High School in Georgia in 1919 and enrolled in Georgia Normal and Industrial College where she earned One Year Teaching Certificate.
Four years later, she met and married Vernon Lewis, who owned a general store in Valparaiso and relocated here. In 1931 she began teaching in Okaloosa County schools. In 1943, Lewis and Addie had their only son, Allen. Only three years later her husband passed away, leaving Addie to raise him on her own.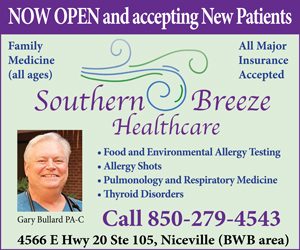 After 20 years as a prominent teacher, she left the classroom to become the Principal of Niceville School, which was then all grades 1st through 12th. By the 1960s she began working at the school district and was appointed as the Assistant Superintendent for Instruction, becoming the first woman to hold an executive managerial position in the Okaloosa County School System.
There she introduced foreign language programs for sixth graders and implemented the first guidance program. She also worked beside then-superintendent of Okaloosa County Schools, Lance Richbourg, at the time when the school system gave birth to what would become Okaloosa-Walton Junior College.
While his enthusiasm was not immediate, after some persuading, he agreed to the notion of a junior college. Early in 1963, he sent her to California to examine first-hand how the junior college system operated there. Upon her return, she conducted a study and wrote the brief for the Governor that led to the establishment of Okaloosa-Walton Junior College in 1963.
She also implemented the establishment of the first ungraded elementary school in Fort Walton Beach. With the idea was that the school would provide "maximum opportunities for children to reach new heights of learning by traveling at their own speed." The school was named "New Heights Elementary." The ungraded philosophy of the school continued into the late 1970s.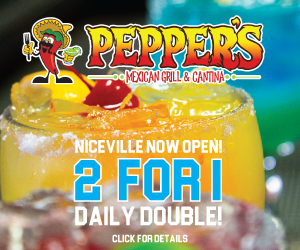 The current Niceville High School building was dedicated to her in honor of her vast contributions. She also served on the Valparaiso City Council, and in 1971, Addie R. Lewis Junior High School in Valparaiso was dedicated and opened.
She retired from the school district in 1973 after 42 years of service. In 1995, she was inducted into the Okaloosa County Women's Hall of Fame. She passed away in 2001 at the age of 100, leaving this earth a better place than when she arrived.
In 2010, Addie R. Lewis Middle School became a community school serving Kindergarten through eighth grade.  A portrait of Mrs. Lewis, along with her diploma and original teaching certificate, is still proudly displayed in the entranceway to the school.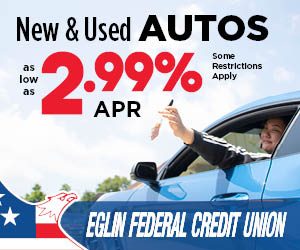 Addie R. Lewis was a groundbreaking visionary, fearless in her desire to shape change for the students of Okaloosa County and a strong role model for those in education. She was instrumental in inspiring, creating, and supporting the foundation of high expectations and achievement that define Okaloosa County Schools to this day.
Col. USAF (Ret) Howard J. Hill
Col. USAF (Ret) Howard J. Hill, nominated by James Yurak, PAL Soccer Board Member, was born in El Paso, Texas, where his father served in the US Air Force. After graduating from high school in Rantoul, Illinois, he earned a Bachelor of Science in Military Science from the United States Air Force Academy and would later earn a Master of Arts in Administration from Central Michigan University. After training as a pilot and fighter upgrade, he was assigned to Eglin Air Force Base with the 33d Tactical Fighter Wing in 1966.
While stationed at Eglin, he met his future bride, Libby.  In May 1967, he helped ferry the first 18 F-4D Phantom II aircraft into Ubon Royal Thai Air Base, Thailand, as hostilities were ramping up in Vietnam.  Howard was granted leave and flew back to the United States where he married Libby on August 15, 1967.  Two weeks after their wedding, Howard returned to Thailand to continue flying missions over North Vietnam.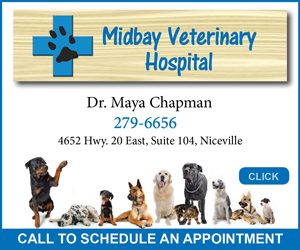 On December 16, 1967, his plane was shot down over North Vietnam by a MiG-21 aircraft, and he became a Prisoner of War for the next five years and three months.  He was released on March 14, 1973, and returned to the United States as part of Operation Homecoming where he was finally reunited with his new bride. While Howard was gone, Libby helped organize and lead the League of Families of POWS and MIA's
After recuperating and restarting his career at Andrews AFB, his follow-on assignments took him to Maxwell AFB, Scott AFB, Charleston AFB, the Pentagon as the Principal Advisor to the Secretary of Defense on POW/MIA issues, and finally finishing with a tour at the Defense Intelligence Agency in Washington DC.  He also qualified in the F-4D, T-39, and C-141 aircraft with over 3,500 hours as a command pilot.
Howard has received many military decorations and awards to include two Silver Stars, the Distinguished Flying Cross, the Legion of Merit, eight Air Medals, two Bronze Stars, two Purple Hearts, the Defense Superior Service Medal, and many others reflecting a distinguished career in service to his country.
He retired from the Air Force in June 1989 after 24 years in uniform and moved to Niceville in June 1991. Not missing a beat, he started serving his community like he served his country.  Howard got involved with Niceville PAL Soccer League in January 1992 and eventually became President of the organization in 1994 in a role he has honorably served for the last 25 years.  Each year, Howard assembles over 200 volunteers to field about 100 youth soccer teams with over 900 players, regardless of skill or ability.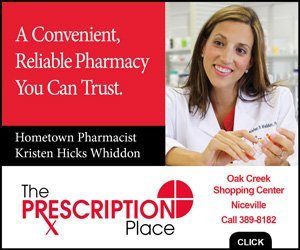 In 2006, a portion of the Twin Oaks Recreation Center was named the "Howard Hill Soccer Complex" to honor him as a hero of the country and community.
Howard was also active with the Plew Elementary Parent-Teacher Organization in 1994 to help address an issue with school rezoning which affected elementary school kids across the city.  In 1996, he was elected to the Okaloosa County School Board and served for 14 years, with multiple terms as Vice-Chairman.  Some of the initiatives he fought for included Automatic External Defibrillators (AED) in school buildings, external security cameras to reduce vandalism, and the purchase of LCD projectors and smartboards.  Other initiatives included the construction of the Niceville High School cafeteria overhang so students could sit outside during lunch, and the construction of restrooms at the NHS softball field, so students and spectators did not need to cross Palm Boulevard to use the facilities during games or PE classes.
Howard has also served as President of the Kiwanis Club of Niceville-Valparaiso and is a long-standing, active member of the Niceville Valparaiso Chamber of Commerce.
In his Civic Leader application, nominator and PAL Soccer Board Member, James Yurack noted, "Howard does not brag about his military service or the sacrifices that he and Libby have made throughout their life.  Rather, he carries himself with integrity, service to others, and makes an excellent example of a civic leader who gives tirelessly to the community."