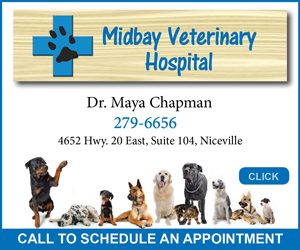 The Florida Fish and Wildlife Conservation Commission (FWC) will meet April 15-17 at the Florida Public Safety Institute, 85 Academy Drive, Havana. The Institute is west of the city of Midway on U.S. 90. Full-day business sessions Wednesday and Thursday start at 8:30 a.m. Tuesday's half-day discussions session starts at 1 p.m.
The public is invited to all three days and will be provided opportunities to speak.
Highlights of the agenda include:
Tuesday's strategic discussions about the future of conservation: human-wildlife interaction; connecting youths to the outdoors; and increasing participation in conservation.
Commission action Wednesday on these marine fisheries agenda items:

Gulf of Mexico red snapper season modifications.
Sea cucumber management alternatives.
Proposal for a Gulf reef-fish data reporting system.
A proposal to prevent harmful, nonnative lionfish from being introduced and to facilitate removal of the predatory fish.
Gulf and South Atlantic fishery management council updates.
Thursday's topics: proposed final rule amendments on the deer management units in Zone D in the western Florida Panhandle, draft amendments to alligator management, and staff reports.
For the full agenda, go to MyFWC.com/Commission and select "Commission Meetings." Can't attend meeting in person? Follow live coverage on Twitter @MyFWC and join in the conversation by using tag #FWC2014. https://twitter.com/MyFWC.
Also check the Florida Channel (www.thefloridachannel.org/) for possible live webcast times.