Blazing a trail to provide clean energy for future generations, Eglin Air Force Base is one step closer to making the 30 megawatt solar array farm a reality.
On January 18, officials from Eglin, Gulf Power and Coronal Development Services installed the first of 375,000 solar panels that will eventually power more than 4,500 homes in Okaloosa County, or the equivalent of 19 percent of Eglin's annual energy needs.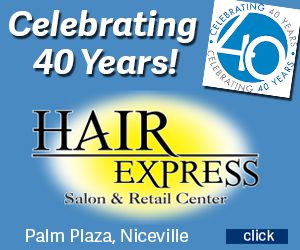 To illuminate the achievement and demonstrate dreams can come true, Col. Craig Johnson, 96th Civil Engineer Group commander, brought his two sons to the site prior to the ceremony.
"I wanted them to see the things they're learning in science class have applications in the real world," said Johnson. "This is a great example of how a good idea can become a reality."
For more than five years, Eglin collaborated with utility companies, Gulf Power and Coronal Energy, to create the solar array project on a 240-acre area of Eglin property adjacent to College Boulevard in Niceville.
The project centers on an enhanced use lease where members of the Air Force Civil Engineer Center and Eglin's real property team were able to identify underused DoD property and enter into an agreement to develop the land for the solar farm.
"The partnership with the installation allows AFCEC to pursue EUL project opportunities, like the solar array at Eglin, with the highest potential return and lowest potential risk, while maximizing value through highest and best use of the property," said Bob Moriarty, AFCEC director of installations.
Eglin's solar farm is just one part of the 120 megawatt alternating current Gulf Coast Solar Center portfolio; the largest solar project in Florida and east of the Mississippi River.
Other locations within the project include Saufley Field near Pensacola Naval Air Station and Whiting Field's Outlying Landing Field Holley.
Although Eglin will not directly receive power from the solar panels, this project pushes the base closer to meeting Executive Order 13693. The order requires federal facilities to ensure 25 percent of the total energy consumption is from clean energy sources by the year 2025.
This project is also currently the largest EUL project in the Air Force.
Daniel Van Clief, president of Coronal Development Services, expressed his gratitude saying "These projects built on Department of Defense property would not have been possible without the cooperation and tenacity of the United States Air Force."
By April, all 240 acres of solar panels are scheduled to be operational and creating clean energy for future generations.
Article by Cheryl Sawyers, Team Eglin Public Affairs
PHOTO: Mike Burrows, Gulf Power, Ed Feo, Coronal Development Services and Col. Craig Johnson, 96th Test Wing, simultaneously turn the wrench to install a solar panel at a small ceremony Jan. 18 at Eglin Air Force Base, Fla. Leaders from the three project partners installed the first of the eventual 375,000 solar panels that will be located on the 240-acre site. (U.S. Air Force photo/Samuel King Jr.)