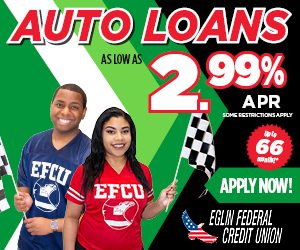 First Note Entertainment announces the lineup for their next show, coming up April 18-19, 2014 on the north end of the driving range at Seascape Resort in Miramar Beach. Each show features rising artists ranging in musical genres from country, blues, soul and more. The shows set for Easter weekend will feature Joanna Cotton, Isaac Hayden, Sam Brooker and Sharif.
Joanna Cotten is a dynamic medley of soulful vocal prowess, beauty, and infectious charm. She calls her music "funkabilly," and the appellation fits just right, serving as a dead-on description of Cotten's undeniable artistry – a heart-stopping mix of God-given talent, flawless technique, and deep-down Southern soul. As a writer, Cotton's songs have been recorded by artists such as LeAnn Rimes, Leona Lewis and Danny Gokey. Her music has been featured in motion pictures such as "Lee Daniels' The Butler" and Tyler Perry's "For Colored Girls." Cotton also lends her talent to numerous other recording artists, having collaborated on tracks with Eric Church, Tim McGraw, Faith Hill, Amos Lee and Keith Anderson.
Born and raised in Jackson, Wyoming, Isaac Hayden's soulful voice and simple and honest lyrics will move you. Since moving to Nashville 5 years ago, Hayden has opened for incredible acts like Martin Sexton, Keb Mo', Fitz & The Tantrums, Tony Joe White, Sam & Ruby, and many others. Currently signed to Artist Revolution Publishing, Hayden is working on finishing his first Nashville studio album to be released this year.
Sam Brooker's music can be heard on Sirius XM singer/songwriter stations and on the big screen.  His songs have been featured on TV and in such films as "The Secret Life Of Bees" and more recently the movie, "Hope Springs" starring Meryl Streep and Tommy Lee Jones.
Sharif Iman is a poet with a 'Chocolate Rock' soul style. Sharif has opened for the likes of Brian McKnight, sang back up vocals for Patti LaBelle, Johnny Lang, Darryl Worley and more. He has been seen in commercials, music videos and award shows with the likes of Dolly Parton, LeeAnn Rimes, Toby Keith, Stephen Curtis Chapman and more!
Ticket pricing for Easter weekend performances at Seascape Resort start at $23.50 for General Admission, and $32.50 for Priority seating and half price tickets are available for youth age 15 and under (must be accompanied by adult). Doors open at 6 p.m. and performance starts at 7 p.m. For more information or to purchase tickets, go to firstnoteentertainment.com or call (850) 460-9218.
Photo: Joanna Cotten