Mitchell said Dr. King's idea of troubling the waters involves taking the time to understand and respect others' differences.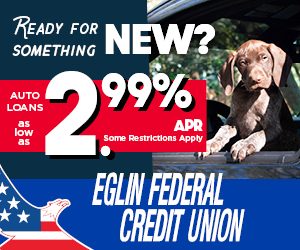 EGLIN AIR FORCE BASE, Fla. — The Martin Luther King, Jr. Day observance was held at the Air Armament Museum on Jan 11.  This year's theme was "Remember!  Celebrate! Act!  A Day On, Not a Day Off!
This year marks the 50th anniversary of Dr. King's passing.  A federal holiday in the civil rights leader's name was signed into law in 1983, making him the first American and the first non-U.S. president to receive the honor.  The holiday falls on the third Monday in January around his birthday, Jan. 15.  The holiday was recognized as a national day of service by Congress in 1994.
Col. (Dr.) Anthony Mitchell, 96th Aerospace Medical Squadron commander, was the event's guest speaker.
Mitchell told the audience his early path mirrored Dr. King's.
"I'm honored and humbled by this important day, which is very personal for me," said Mitchell, who, like Dr. King, was born in Atlanta.  He lived a half-mile from Ebenezer Baptist Church where King was a pastor.
Also as Dr. King had accomplished, he earned a master of theological studies from Boston School of Theology in Boston, Mass.  He later earned a doctor of medicine from Harvard Medical School in Boston.
"How are we like Dr. King?" Mitchell asked the audience, as he focused on King's messages of love, troubling the waters and making a more perfect union together.
The flight surgeon said military members, as the nation's protectors, must include love as a component in service to their country.
"Dr. King believed we will never be the nation we are meant to be without love," Mitchell said.  "As men and women in uniform, we know there are wars and struggles, but that's what we signed up for, to defend freedom here and abroad.  We cannot be a more perfect union without the force of love."
Mitchell said Dr. King's idea of troubling the waters involves taking the time to understand and respect others' differences.
"Water can look an inch deep and a mile wide until you trouble it," he said.  "People often hate and fear each other because they don't know each other.  There will always be people who don't look, talk or act like you.  When trouble comes, you will not have the diversity of thought, experience, friends, support and love without learning about the people and the world around you."
Lastly, Mitchell challenged the audience to become a more perfect union by working together.
"If we commit to that idea, the same way we commit to protecting and defending the Constitution, we will become a better nation," the 23-year veteran said.  "Dr. King died believing that idea, and he believed we must keep the dream of equality and justice for all people alive by working together to achieve it."
In keeping with Dr. King's message of dedication to service, this year's MLK Day committee and 96th Test Wing members collected and donated more than 1,200 cans of soup to a local non-profit organization.  The group is committed to helping homeless women and families become self-sufficient.
They also collected 220 articles of children's clothing and donated them to another local non-profit organization that provides aid to disadvantaged youths.
"Everybody can be great because anybody can serve," Dr. King once said.
Story by Kevin Gaddie, Team Eglin Public Affairs
PHOTO (TOP): Col. (Dr.) Anthony Mitchell, 96th Aerospace Medicine Squadron commander, was the guest speaker at the Martin Luther King Jr. Day observance Jan. 11 at the Air Armament Museum at Eglin Air Force Base, Fla. This year's theme was "This year's theme was "Remember! Celebrate! Act! A Day On, Not a Day Off!" (U.S. Air Force photo/Kevin Gaddie)