Civil engineers from the 96th Civil Engineer Group at Eglin Air Force Base won best in Air Force for five awards and first runner-up in two others.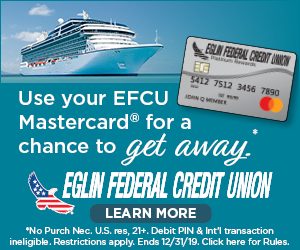 EGLIN AIR FORCE BASE, Fla. — The 96th Civil Engineer Group bulldozed their way to the top of the Air Force Civil Engineer awards competition this year, taking the top honor in nearly 20 percent of all award categories.
Of the 26 total CE awards, Eglin's civil engineers won best in AF for five awards and first runner-up in two others.
"I am so proud of our group and the amazing accomplishments these awards recognize," said Col. Craig Johnson, 96th CEG commander.
The group earned the Fire Prevention Program of the Year and Best Engineering Flight.
The Eglin fire department was busy during the award period responding to 960 calls for help, 172 mutual aids, 59 auto crashes and five lives saved.
Among their accomplishments, the engineering flight built a $3.9 million variable height laboratory, which can raise to 90 feet to test next generation weapon sensors for the Department of Defense. This facility is estimated to pay for itself in about three years by eliminating the need for flight tests.
"The entire team has worked extremely hard meeting customer's needs while simultaneously developing a strategy called "NexGen Eglin" that revitalizes the facilities and infrastructure to support the next 50 years of weapons system development and Team Eglin missions.  No one does it better.  No one," Johnson said.
The group also earned two environmental management awards – the Natural Resources Conservation Award and the Sustainability Award.
According to Maria Rodriguez, environmental management division chief, Eglin environmental has cleaned up at the Air Force level with 10 awards dating back to 2010.
Johnson also received the Society of American Military Engineers Newman Medal For outstanding engineering contributions.
"To be honored with this prestigious award is a testament to the hard work the incredible engineers I have the privilege of leading do every day.  They love this installation and embrace every mission as if their own.  They know what's at stake for the nation and our warfighters and live the 96 TW motto, E Sempre Lora.  At Team Eglin, it is always the hour," said Johnson.
The two categories that produced runners-up were the Best Budget, Information Technology and Human Resources, and the Air Force Emergency Manager of the Year.
Article by Mike Spaits, Team Eglin Public Affairs
PHOTO (TOP): The 96th Civil Engineer Group firefighters extract a crash dummy from an automobile during a mass casualty exercise Feb. 25 at Eglin Air Force Base, Fla. The 96 CEG recently won the Air Force's best fire prevention program for 2016. (U.S. Air Force photo/Ilka Cole)