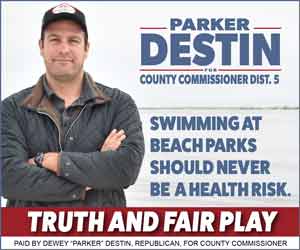 Niceville High School, students, parents, businesses, and individuals are joining together to raise funds to upgrade the track and field facility at the school. The facility upgrade would include much-needed safety equipment, but the biggest part of the project includes refinishing the existing track and rubberizing the surface.
Training on rubber tracks significantly reduces injuries.
The total cost of the project is $125,000. To date, volunteers report they have raised approximately $40,000.
The school has received approval from the school board to proceed as soon as the full amount is raised. The goal is to have a new track and field facility by spring.
The school board is not contributing funds to the project. It is up to the community to come together to raise the entire amount. Funds have been raised through car washes, t-shirt sales, donations, events, and community sponsorships. Earlier this month, Niceville's Publix supermarket contributed $1,000.
Any donation is greatly appreciated. If you are interested, please take your donation to NHS in an envelope marked COACH LAFOLLETTE TRACK FUNDING.  If using a check, please make it out to NHS TRACK.
Donations can be made online here: https://www.gofundme.com/nhstrack
A pancake breakfast and car wash fundraiser will be held Saturday, Oct. 15, at Hurricane Grill and Wings located on Hwy. 20 in Bluewater. Hours for the pancake breakfast are 7 a.m. to 9 a.m. Tickets are $10 and are available from any track or cross country athlete.  The car wash is from 7 a.m. to noon.