Retirement day is something most Airmen dream about and plan for, but one 96th Security Forces Squadron retiree remained blissfully unaware, even right through his ceremony.
Military Working Dog Kanjer was full of life and wonder during his retirement ceremony Jan. 24 at Eglin Air Force Base.  Kanjer dedicated 10 years of faithful service to the United States military, eight of those here at Eglin.
During his service he searched over 1,800 hours for explosives in support of Operation Enduring Freedom and six separate United States Secret Service missions.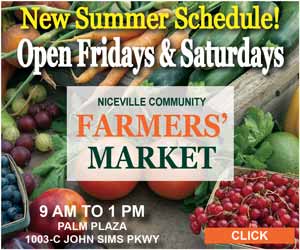 Maj. Jason Williams, 96th SFS commander, officiated the ceremony and congratulated Kanjer on his service and job well done.
"I hope life after your service to our country will be full of squeaky toys, belly rubs and treats," he said. "We are truly grateful for all you've done and the lives you've saved."
The MWD received several gifts during his time in the spotlight, to include a plaque with his leash and toy and an official security forces flash in the form of one of his favorite treats.
His retirement will be lived out with one of his most faithful friends, Staff Sgt. Jeremy Rice, one of his first handlers, whom he was with for four years.  Rice is still an active duty K-9 handler assigned to the 45th Security Forces Squadron at Patrick Air Force Base.
"It only felt natural for him (Kanjer) to live out the rest of his days in my home," said Rice. "He kept me alive in Afghanistan, so the least I can do is spoil him for the rest of his life."
Kanjer's ride away from the ceremony was the perfect picture of one happy K-9, with his face out of the window and the wind in his ears.
Article by Cheryl Sawyers, Team Eglin Public Affairs
PHOTO: Kanjer expresses his gratitude to Staff Sgt. Jeremy Rice for his adoption during the military working dog's retirement ceremony Jan. 23, at Eglin Air Force Base, Fla. Rice, an active duty dog handler at Patrick Air Force Base, was one of Kanjer's handlers for four years. (U.S. Air Force photo/Cheryl Sawyers)