EGLIN AIR FORCE BASE, Fla. —An Air Force couple and high school sweethearts received notice they would ascend to staff sergeant when the promotion list was announced August 25.
Giovanni and Leah Bufalini-Balla met while they were sophomores in high school in Tennessee, married shortly after graduation in 2013 and enlisted in the Air Force together. They recently celebrated their three year Air Force enlisting and marriage anniversary, with the promotion to staff sergeant making this year's celebration that much better.
"My clinic held a meeting and my commander came in to congratulate the staff sergeant selects," said Leah, a medical technician with the 96th Medical Group. "Giovanni was actually there when I found out. I had to race to class because they held the meeting after work, but everyone else celebrated and had cake."
The couple prepared for their promotion exams through training duties, humanitarian relief assignments, and personal vacations. They used several phone apps, study guides and flash cards to help maximize their study time. While they feel they had plenty of time to study, most of that time was spent apart.
"I was TDY in the Dominican Republic," said Leah. "We had a lot of alone time right before we tested."
While Leah was in the Dominican Republic, Giovanni was also away on assignment to Alaska. Giovanni tested the month after Leah, and then the couple was able to do one thing together: wait. When the promotion list was announced, the Bufalini-Balla's had a night to relax before volunteering for a community project.
"We had some friends over to celebrate," said Leah. "The next day we got up and volunteered at the [Emerald Coast] Autism Center's playground build."
While the couple is excited to promote together, they have several goals they want to work toward to keep their careers progressing.
"We want to apply to a commissioning program that allows us to maintain active duty status while we go to school," said Giovanni, a load crew member with the 96th Aircraft Maintenance Squadron.
The couple's goal is to commission in the next two to four years. Until then, Leah and Giovanni move into the NCO ranks with the rest of the selectees and look forward to their next steps together.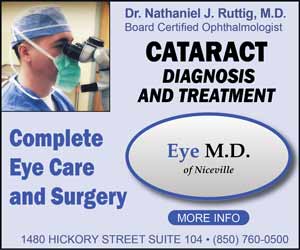 Article by Sara Francis, Team Eglin Public Affairs
Photo: Giovanni and Leah Bufalini-Balla, 96th Test Wing, were selected for promotion to staff sergeant August 25. The high school sweethearts married and enlisted together in Tennessee and now will continue their Air Force paths as noncommissioned officers. Giovanni is a load crew member with the 96th Aircraft Maintenance Squadron and Leah is a medical technican with the 96th Medical Group. (U.S. Air Force photo/Ilka Cole)