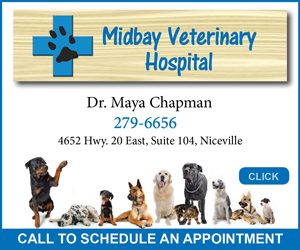 Corvias Military Living, held a groundbreaking ceremony here March 20 to mark the start of construction of 747 new homes and a 12,000-square-foot state-of-the-art community center.
"The new homes coming to Eglin will provide residents with dramatically increased connectivity to their community," said Stan Morehead, business director for Corvias Military Living. "In addition to the improved accessibility, is the fact that many of the existing housing at Eglin are over 50 years old and new homes will provide modern comforts to create a more enjoyable living experience overall. We also want to bring more to that higher quality of life with the community center, which will bring residents together for relaxation that takes advantage of Florida's beautiful climate."
The project will bring 747 new homes directly on the installation providing residents with immediate access to work and base amenities. All existing homes, with the exception of 126 homes in the Hidden Oaks neighborhood, will be demolished. The first new community, Plew Landing, was the site of the groundbreaking ceremony.
In addition to the new housing, Eglin residents will enjoy a new community center with amenities such as a swimming pool, fitness center, computer lab, media room, multi-purpose room and club room. New parks, playgrounds, walking trails with fitness stations and a bark park will complement the center. Residents will also have beach access on the Choctawhatchee Bay.
Eglin is the largest base in the Continental Group, a collection of six Air Force installations across the country that also consists of Edwards Air Force Base, Calif., Eielson Air Force Base, Alaska, Seymour Johnson Air Force Base, N.C., McConnell Air Force Base, Kansas as well as Hurlburt Field.  Corvias engaged in this 50-year partnership in 2013 to improve the on-base housing and amenities for Airmen and their families through a total development budget of $453 million.
Article by Brandon Masters
Corvias Group
Above: Leadership from Eglin Air Force Base and Corvias Military Living perform the first dig at a groundbreaking ceremony March 20 in the future Plew Landing neighborhood. The ceremony was to mark the start of construction of 747 new homes and a 12,000-square-foot state-of-the-art community center. (Courtesy photo)