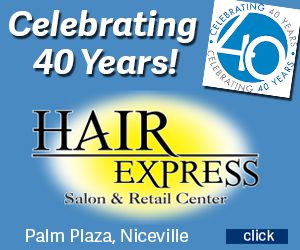 Will it be jewelry and gems, Parisian perfume, luxurious lingerie or maybe a romantic getaway for two? How do you know what the woman in your life really wants this Valentine's Day?
"Women don't say what they mean, and they don't mean what they say," said relationship expert Ann Crowell, author of "Wrap It Up! The Guys Guide to Giving & Gifts."
If you want to understand women, you have to read between the lines, which can be a tall order.
No need to panic, though. There are three sure-fire gifts that every woman will treasure this Valentine's Day.
Flowers, candy and cards are always a winning combination. Surprised? You shouldn't be. There is a reason these traditional tokens of love remain favorites year after year.
"What do women really want from men? We want more of their time, more of their affection," Crowell said. "Flowers, candy and cards are slam dunk gifts because they speak to a woman's senses."
Of course, selecting gifts for your valentine isn't as simple as hitting the local supermarket for a dozen roses, a box of chocolates and a cute card. Presentation is everything and planning ahead makes a big difference.
"It's always nice to get flowers on Valentine's Day," Crowell said. "It's all about the effort, even if the effort is just a stop at the florist."
Roses are endearing, but don't be afraid to deviate from tradition. With so many varieties of flowers available, this is your chance to make a statement. Fragrant pink stargazer lilies, brilliant purple irises or elegant white calla lilies are equally captivating.
Choose the freshest flowers you can find – and don't wait until the last minute to pick up a bouquet. The selection will be picked over and you may have to settle for wilted flowers or a less-than-stellar arrangement.
"Try to start ahead of time. The choices are so much better, you won't be as frantic and it will show in the end," Crowell said.
When it comes to candy, make a trip to your local chocolatier. A few carefully chosen gourmet chocolates sure beat a generic of candy. Look for truffles, turtles and chocolate mints – and opt for the fancy packaging.
"Valentine's chocolate is different than year-round candy. It's quality over quantity. It's about the packaging," Crowell explained, citing Godiva chocolates as an example. "Three truffles wrapped in a pretty gold box – this displays some degree of effort because it's not something you can just pick up at the supermarket."
Select a card that speaks to the relationship – but don't say too much. For your wife of 20 years, an homage to a lifetime of love is perfect. But if you just started dating, keep it simple. When in doubt, choose a blank card with an appropriate image on the front and craft your own message.
"Don't forget the card," Crowell warned. "It can be neutral. It can be teeny. It can just be a blank card that just says, 'Happy Valentine's Day,' inside. It doesn't matter. You just need to have a card."
Whether you have dinner plans or just plan on a quiet evening at home, put some effort into your own presentation.
"The man is part of the gift presentation," Crowell said. "One could take the position that having a wonderful person in your life is a gift that you experience on a daily basis, so the man needs to package himself appropriately.
"Even if the woman is his wife, he needs to go upstairs, put on a clean shirt, brush his teeth and leave his work behind when he presents the gift because he's part of the gift, too.
"The little things like that really show some effort."