EYE CARE AND EYE DOCTORS
▸

▾

Claim This Listing
Please login in order to be able to claim this listing.
You are not currently logged in. Please login or register first. When registering, you will receive an activation email. Be sure to check your spam if you don't see it in your email within 60 minutes.
Login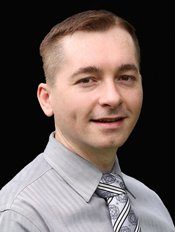 1480 Hickory Street, Suite 104, Niceville, FL
32578
Bringing advanced medical and surgical eye care to our community – you'll see the difference.
Dr. Nathaniel Ruttig is a board-certified Comprehensive Ophthalmologist. He is an Ohio native and former flight surgeon in the Navy. He is fluent in Spanish, allowing him to care for Spanish-speaking patients in our community. He received his bachelor's degree and medical degree simultaneously as part of the six-year combined BS/MD program at Youngstown State University and Northeastern Ohio University's College of Medicine in Rootstown, Ohio.
Upon graduating in 2000, he served in the U.S. Navy where he completed his internship in Internal Medicine at the Naval Hospital in Portsmouth, Virginia. Dr. Ruttig received his aviation medicine training at NAS Pensacola, Florida where he first enjoyed living on the Emerald Coast. Ultimately, he concluded his service at Training Air Wing Four in Corpus Christi, Texas, where he served as the VT-35 Stingrays flight surgeon from 2002 to 2006.
At the end of his naval commitment, Dr. Ruttig furthered his education as a resident of Ophthalmology from 2007 to 2010 at the Henry Ford Hospital in Detroit, Michigan. He is a diplomat of the American Academy of Ophthalmology. Dr. Ruttig worked in private practice for five years before starting Eye M.D. of Niceville.
Types of Exams:
Annual Exams
Acute Appointments
Dry Eye
Macular Degeneration
Glaucoma
Cataracts
Diabetic
Plaquenil
Need Eye Medications
Other Eye Diseases or Problems
Ophthalmology Procedures Dr. Ruttig Performs:
Adjacent Tissue Transfer
Anterior Vitrectomy
Blepharoplasty
Cataract Removal Surgery
Drainage of Conjunctival Cyst
Excision of Benign Skin Lesion
Excision of Chalazion
Excision of Skin Cancer
Excision of Skin Lesion
Eyelid Surgery
Foreign Body Removal from Eye
Ocular Prosthetics
Ocular Surface Reconstruction
Entropion Repair
Ectropion Repair
YAG/SLT Laser Procedures
Paracentesis of Anterior Eye
Pterygium Surgery
Removal of Intraocular Foreign Body
Repair of Brow Ptosis &
Blepharoptosis
Repair of Entropion or Ectropion
Repair of Eye Laceration
Wound Repair
Botox Injections