Enjoy a bang up Fourth of July with a traditional slow cooked, smoked pork butt from the Niceville Fireworks Committee, with proceeds benefiting the community's annual Independence Day Fireworks Show over Boggy Bayou.
Pork butts are $30 each (the price includes sales tax); or 3 for $80 – they freeze well! Orders are now being accepted.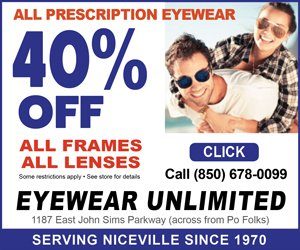 Pork butts will be available for pick up on Thursday, July 2, 2015, 2 p.m. to 7 p.m., behind the stage at the Mullet Festival site.
For more information or to order online, visit the Fireworks Committee's website, lightupthebayou.com. Pork butts also can be purchased in advance at the Niceville Public Library.
Merchants, organizations and individuals sponsoring the 2015 Light Up The Bayou show and T-shirt include:
AVCON Engineering
Bay Area Awards
Bryan Pest Control
Café Bienville
CCB Community Bank
CITGO
City of Valparaiso
Corporate Benefits of the Emerald Coast, Inc.
Dairy Queen
Danny's Fried Chicken
Holt-Phillips Services
Holy Name of Jesus Catholic Church
J & B Medical
Mullins Auto Body
Niceville Family Dental
Niceville Mini Storage, Inc.
Niceville Refrigeration
Old South Land Title
Parkway Veterinary Hospital
Patsy Bland
Powell Insurance Agency
Rocky Bayou Christian School
Ruckel Properties
Second Amendment Shooting & Sport
Sound Associates
Superior Residences
Walmart
Wilson Minger Agency