"A partnership with Eglin will mean all of our youth will be able to connect with someone that genuinely can make a positive impact on their lives," said Ariel Veguilla, Okaloosa RJDC superintendent. "They will have a role model to follow."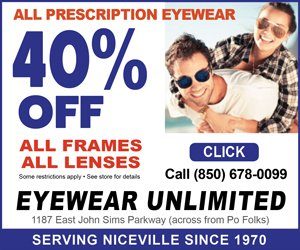 EGLIN AIR FORCE BASE, Fla. — A 96th Test Wing Airman partnered with Okaloosa Regional Juvenile Detention Center to launch an Eglin-based youth mentorship program.
Staff Sgt. Christopher Ford, equal opportunity specialist, hoped to get more Airmen involved after seeing the impact of his volunteer work. In coordination with Okaloosa RJDC, Ford developed an Airmen-lead mentorship program.
"A partnership with Eglin will mean all of our youth will be able to connect with someone that genuinely can make a positive impact on their lives," said Ariel Veguilla, Okaloosa RJDC superintendent. "They will have a role model to follow."
Youth primarily from Okaloosa and Walton counties between the ages 9-18 years old are court-ordered to spend at least 15-21 days in the Okaloosa RJDC for various violations. The detention center's goal is to prevent, intervene and provide treatment to troubled youth.
After PCSing to Eglin, Ford called the Okaloosa RJDC to see if they needed volunteers. Since Oct. 2016, Ford is one of only two volunteers that youth at the detention center see on a regular basis. He hopes to change that with a team of 29 volunteers who've already signed up for the new mentorship program.
The 29 volunteers range from airman basic to captain from 24 different Eglin squadrons, providing a diverse set of expertise, said the six-year active duty member.
Ford began mentoring troubled youth 10 years ago, initially as a staff member for Eagle Ranch Academy, a college internship program, while earning his Bachelors' degree in criminal justice and forensics.
According to Ford, out of all the volunteer work he's done, working with troubled youth is the most rewarding, because of the impact it has on someone else's life.
"There is nothing more satisfying than having a positive engagement with one of these kids and then walking out of there feeling like I might have gotten somewhere with them," said Ford, who continued mentoring even after finishing college. "That's something you can't put a price tag on."
Walking into the Okaloosa RJDC juvenile detention center for the first time was a little intimidating, according to Ford.
"Some of these kids use very colorful language," said Ford. "At first, they were trying to shock me, but after that they started opening up to me when they realized I wasn't going away."
Ford figured out what worked best for him by bringing in his Mini Nintendo Entertainment System, pre-loaded with games.
"If you put them behind bars and treat them like an animal, then they're going to act like an animal," said Ford. "If you treat them like a kid, then they'll be a kid. I just want to remind them they're still kids."
The video game contests became very competitive when a McDonald's Big Mac was at stake, until Ford earned the highest score, giving them a new goal.
"Now they just want to beat Mr. Ford," said the 31-year-old.
For Thanksgiving, Ford brought in 10 pies to the detention center. The act created an emotional reaction from kids who never had pie on Thanksgiving Day. This prompted him and his wife to prepare a full Christmas meal for the kids a month later.
"They're still children and they should still have that," said the Fort Myers native. "At least somebody should make them feel like they're wanted."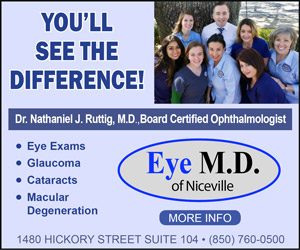 Ford continues his mentorship efforts outside of facility visits, accepting phone calls from kids who would rather talk to him than call home. He stays in contact with four kids, two of which have struggled after leaving the Okaloosa RJDC program and look to him for guidance.
"Every kid at some point or another has acted out. Some of them just don't have family to be there or guide them," said Ford. "Most of the kids that come into these programs excel because of the structured environment they don't have at home."
Ford dedicates 6-10 hours per week interacting with the youth at the Okaloosa RJDC, often just to give the kids an opportunity to talk to someone.
"Staff Sgt. Ford has made a huge positive impact on the youth we serve here," said Veguilla. "He has been mentoring them, providing a great example, and a role model to many that never had a strong figure like him involved in their lives."
Volunteers interested in mentoring sign a contract committing to an hour per week for three months at Okaloosa RJDC. Volunteers then undergo a background check, orientation and facility tour.
Okaloosa RJDC encourages volunteers to visit in the afternoons and on weekends to hang out, play board games or sports, or come teach a class. However, volunteers can decide what activities work best for them.
"I want to get the best Airmen in there that genuinely want to be there for these kids," said Ford. "By having a diverse group of professional Airmen, it's teaching them there's another way. The point is to get through to these kids."
Article by Kristin Stewart, Team Eglin Public Affairs
Photo (top): Staff Sgt. Christopher Ford, 96th Test Wing equal opportunity specialist, partnered with Okaloosa Regional Juvenile Detention Center to launch an Eglin-based youth mentorship program. 29 volunteers have already signed up for the new mentorship program, ranging from airman basic to captain from 24 different Eglin squadrons. The detention center's goal is to prevent, intervene and provide treatment to troubled youth. (U.S. Air Force photo/Kristin Stewart)