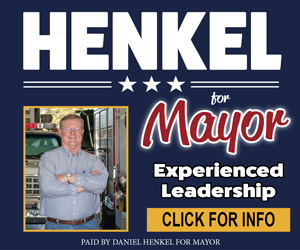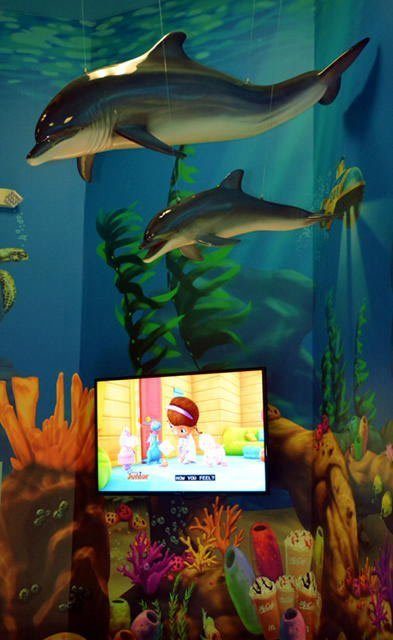 One visit with the children to the Costa family McDonald's on Highway 20 at Bluewater Bay in Niceville, Florida will reveal that it is like no other McDonald's experience one has encountered. In fact, it's the only McDonald's in the country like this one and well worth the drive to check it out. Step inside the Play Place Under The Sea for an aquatic, underwater themed multi-sensory adventure.
With a $1 million renovation completed last year, a multi-level Play Place with a dedicated toddler area, community sparkle tables, and seven touch-to-play interactive game stations for children of all ages was put into place. But what makes this space even more unique are the walls with sea murals, vibrant colors that "move" depicting an engaging and an active underwater life full of sea creatures, fish, coral reefs, buried treasure chests, sunken ships (U.S.S. Big Mac), submarines (Nugget 15), video projection with lively digital characters, and more. Dolphins and turtles hang from the ceilings. Look close on the walls and one might even see a dolphin or two winding their way through the underwater scenery.
"Our Play Place Under The Sea is not only entertaining for the children during meal times, but it is also the perfect place to host children's birthday parties," said Bluewater Bay McDonald's owner/operator Steven Killebrew. "We're quite proud of this McDonald's, not only for the unique Play Place, but the entire restaurant look and feel with its modern and sleek design, digital menu boards, free Wi-Fi, and various comfortable seating areas. It's always our mission to exceed our customer's expectations."
The Bluewater Bay McDonald's is owned and operated by Costa Enterprises, who operate 21 McDonald's restaurants in Northwest Florida. A video link to take a preview is https://vimeo.com/147544479. For more information, call 850-897-3169, visit costamcd.com or their Facebook page.