The 33d Fighter Wing deployed six F-35A Lightning II and 95 personnel to Tyndall Air Force Base, Dec. 5- 19, 2016, to participate in Checkered Flag 17-1.
The exercise affords fifth and fourth generation enterprises the opportunity to integrate with each other during realistic and large-scale operations.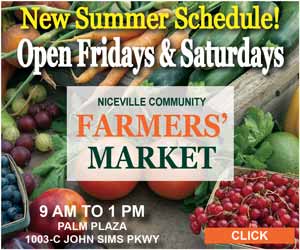 The largest change between Checkered Flag and other exercises for the 33 FW is the crosspollination of information that takes place between platforms.
Previously, pilots and mission planners from the 33d FW were physically separated from other exercise players. With Airmen on station at Tyndall AFB that gap is closed and pilots, air battle managers and intelligence personnel can debrief their lessons learned together, which is critical to the development of F-35 integration tactics.
"The biggest pro of this exercise is the fact that we get to be a part of the entire mission planning cycle," said Maj. Brad Zimmerman, 33d Operation Support Squadron assistance chief of weapons. "It's been great to have that full circle, getting in there, briefing, debriefing and getting all the learning points out there. A lot of the minutia that you got to fix and work out, you don't learn via phone briefings, so this is a great opportunity to get those things fixed and get them incorporated in the next day."
While being able to integrate the aircraft and personnel was a major goal of the 33d FW, there are several other key takeaways from the exercise.
Checkered Flag 17-1 marked the wing's largest split operations for the F-35A. As the deployed units launched sorties from Tyndall AFB, additional aircraft launched from Eglin AFB to act as aggressors.
Executing split operations requires an organization to deploy a small contingency that can sustain itself from a separate location while maintaining operations at home station.
"It is critical for us to be able to operate using split ops and be successful," said Lt. Col. Jon Snyder, 58th Fighter Squadron director of operations. "There are circumstances where we only need a small contingency to achieve mission success, so it doesn't make sense for us to deploy our entire fleet. It allows us to be more surgical, more lethal and able to support more than one mission in multiple locations."
The 58th FS took full advantage of the diverse training opportunities that Checkered Flag presented. F-35A student pilots flew production flying training sorties to compliment traditional coursework while immersed in real-world operations.
"Our primary mission is training new F-35 pilots," Snyder said. "Continuing our day-to-day training operations is critical for us. It's been hugely successful. During these missions the students can see how the F-35 integrates with other aircraft and allows them to see what this aircraft was designed for and how to use it effectively."
 Article by Staff Sgt. Peter Thompson, 33d Fighter Wing
PHOTO: An F-35A Lightning II taxis before takeoff to participate in simulated defensive counter air operations Dec. 8, 2016, at Tyndall Air Force Base, Florida. The 33d Fighter Wing deployed six F-35A Lightning II and 95 personnel to Checkered Flag 17-1. The exercise is a combat rehearsal where 15 aircraft platforms take to the skies to fly realistic and large-scale operations to prepare for contingency operations. Specifically, this exercise tested the range of capabilities for the F-35A and the 33 FW student and instructor pilots, maintainers, air battle managers and intelligence officers by operating from two locations.