The 2017 inductees into the Niceville Valparaiso Civic Hall of Fame created jobs, grew our economy, and made our community a better place to live.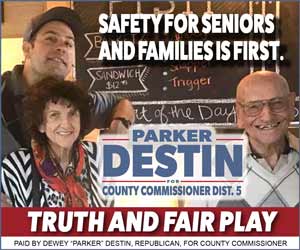 Editor's Note: Niceville.com thanks our Community Partner, Twin Cities Hospital, for partnering with us to bring you the complete Civic Hall of Fame Series of articles featuring both the inaugural inductees and the 2017 inductees.
The Niceville Valparaiso Chamber of Commerce held its 2nd Annual Civic Hall of Fame Luncheon at the Niceville Community Center on Wednesday, July 19, 2017. Presenting sponsor was CCB Community Bank. This event inducted four area leaders who made broad and lasting contributions to the community into the Civic Hall of Fame.
Chuck and Lori Kelley served as co-master of ceremonies for the event. The duo reminisced through the history of Niceville Valparaiso with photos, stories, and history trivia. Guest speaker Niceville City Councilman Sal Nodjomian spoke to the 150 attendees about Civic Leadership and the important role it plays in the successful growth and development of our community. The event also featured video clips from current community leaders about what leadership means to them.
The Chamber recognized the following inductees into the Niceville Valparaiso Civic Leader Hall of Fame:
2017 Niceville Valparaiso Civic Hall of Fame Inductees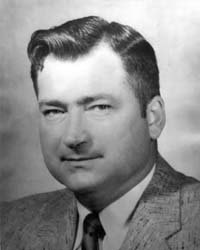 Earl C. Talbot, Sr., nominated by Steve Ruckel, was born on October 17, 1921, in Andalusia, Alabama and passed in February 2009. He served his country in World War II as a gunnery instructor.
While serving as the Mayor of Crestview, he and several officials proposed bringing natural gas to the area. He was an influential leader and understood the great growth potential of Okaloosa County. He also recognized that growth needed to be fueled by a low-cost energy solution and worked tirelessly to bring natural gas to the area. In 1953, the year Okaloosa Gas District was founded; Earl Sr. was named as General Manager. His dream became a reality in October 1955 when natural gas first flowed to the area.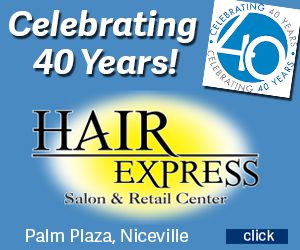 In 1957, he moved with his wife, Tencie, and family to Valparaiso where he enjoyed fishing on Tom's Bayou, one of his favorite past times. He had three children, Earl Jr., Dottie, and Rhonda.
Earl Sr.'s management abilities and knowledge were acknowledged nationally in the natural gas industry. In 1961 he was one of the founders of the Florida Natural Gas Association (FNGA), serving on the Board of Directors and many key committees. He was the associations President in 1969. He received the FNGA's W. J. Smith Distinguished Service Award in 1991 and was awarded an honorary lifetime membership. He also helped organize the United Municipal Distributors Group (UMDG). In 1988 he was awarded an honorary lifetime membership to the Southern Gas Association (SGA). He served on the Advisory Committee of the Gas Research Institute (GRI), today known as the Gas Technology Institute (GTI).
Earl Sr. served as President of the Niceville Valparaiso Chamber of Commerce in 1964 and served on the Board of Directors and Military Affairs Committee for many years. He was a member of the Board of Directors of the Committee of 100, Past President of the Niceville- Valparaiso Rotary Club, elder of the First Presbyterian Church of Niceville and an Eglin Honorary Commander. In 1986 he was named Rotarian of the Year.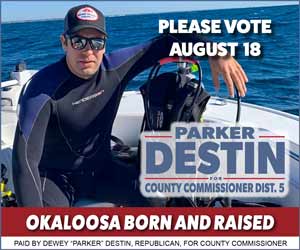 When Earl Sr. retired from Okaloosa Gas District in 1988, the District had grown to 100 employees and served over 43,000 customers. At that time it was one of the largest publicly owned gas utilities in Florida. After his retirement, he stayed on as a management consultant with the district and enjoyed his retirement in Valparaiso. Today the District has over 160 employees.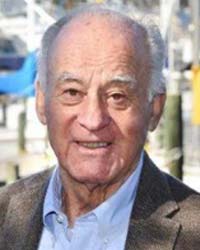 Raimund Herden, nominated by the partners and staff of Carr, Riggs & Ingram, LLC, was born in Westphalia, Germany. He was a child during the war and although having never completed any formal education, excelled after an apprenticeship at a small German bank and worked his way up to become a successful bank executive.
After visiting the Niceville area in May 1975, he and a group of European investors purchased 1,500 acres of piney woods, just east of Niceville, on January 2, 1976, for $5.3 million. Today, those woods are known as Bluewater Bay.
He had the vision to create a world class residential resort community and has seen that dream come true over the past 41 years. He persevered through the ups and downs of the economy and even though it took a little longer than anticipated, completed Bluewater Bay. The result is a community with approximately 30 different neighborhoods in a wide variety of price ranges, more than 10,000 year-round residents and the addition of at least $75 million invested into the local community.
He took his time developing the land and personally walked the property to preserve trees and create winding residential areas to showcase the natural beauty of the area, going to the extra expense to lay utilities underground and make sure there were abundant nature areas left undisturbed for residents and visitors to enjoy.
The grand finale of Raimund's vision came with the opening of Superior Residences of Bluewater Bay in 2015, a five-story, $19 million, upscale, resort style, independent retirement living community.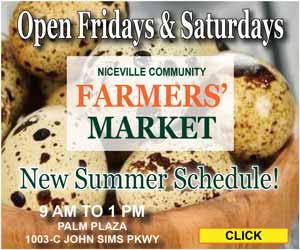 Raimund is still working hard to ensure a secure future for the residential and business community of Bluewater Bay. Over the years he has become very involved with the community, supporting many local causes and becoming an advocate for local business and ensuring infrastructure is in place for development. He is a Chamber member, active volunteer for the Niceville/Valparaiso Rotary Club and he has achieved Paul Harris Fellow recognition for the past 30 years for his annual contributions of over $1,000.
Raimund and his bride of 53 years, Margot, have three grown children Raimund Jr. an investment banker living in Germany, Katrin an interior designer living in Milan and Christina a local jewelry artist who lives in Bluewater Bay and assists with their development management.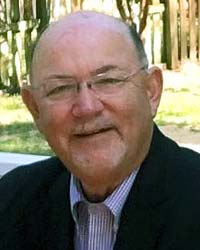 Reverend Dennis J. Brown, nominated by several members of the community, was born in Flint, Michigan on December 1, 1954, and recently passed on May 27, 2017.
Dennis received his Bachelors of Music Education from the University of Southern Mississippi and his Masters of Church Music from New Orleans Baptist Theological Seminary. In 1987, he and his wife Leah moved to Niceville for a Music Minister position with the First Baptist Church of Niceville.
He was devoted to his family, his church, and his community. He was an active Chamber member, serving on the Niceville Valparaiso Chamber of Commerce Board of Directors,
Education Committee, and Vice Chair of Membership. He served on the Baptist College of Florida Board of Trustees and volunteered in various roles at the school. He was on the Emerald Coast Fellowship of Baptist Churches Leadership Team and served on the City of Niceville Planning Commission.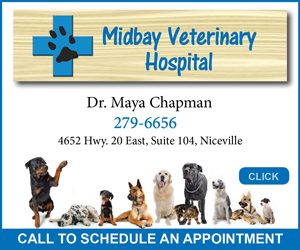 Dennis was passionate about music and spread his love for music throughout the community at every opportunity. He coordinated the local entertainment for Family Day at the Mullet Festival each year. He founded and coordinated the Caroling on the Bayou. He worked diligently with the local schools to provide the church venue and sound for various performances and ceremonies. He also started a School of Music at First Baptist Church of Niceville which has influenced hundreds of students in our community for almost 30 years.
Dennis had a special way of being able to include and involve everyone wherever he went. He had fun and was a positive influence on people from all walks of life, treating each person with respect and love. He had a profound respect for our military members and their families, always recognizing the sacrifices they make for our country.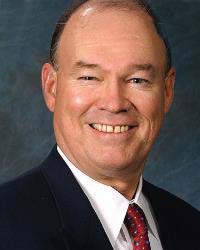 Dr. David Goetsch, nominated by Dr. Sasha Jarrell, is a well-known and respected member of our community. His experience, contributions, and awards range from military, education, business, management, public speaking, leadership training, volunteering, mentoring, church volunteering, economic development, writing, and much more.
Dr. Goetsch holds seven college degrees including a Doctorate in Educational Leadership and four Masters Degrees. He is currently Emeritus Vice President of Northwest Florida State College where he has served for the past 40 years.
Dr. Goetsch is thoroughly involved in the community and always ready and willing to serve his community and his country. He currently serves as Life Director of the Niceville Valparaiso Chamber of Commerce Board and has previously served as the Chairman of the Board in 1989, when the organization's membership doubled, and again in 2007. He has held various Board and leadership positions with the Fort Walton Beach, Crestview and Walton Chambers of Commerce and Foundations. He was also instrumental in the formation of leadership programs at five area Chambers.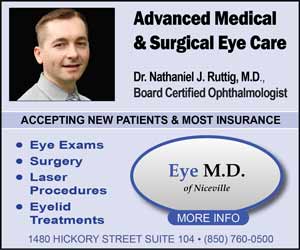 Dr. Goetsch has a passion for the economic development of the local area, currently serving as Vice Chairman of the Florida Defense Task Force, an appointed position by Governor Scott.
He is co-founder, past Chairman of the Board, and Life Board member of the Economic Development Council of Okaloosa County and a founding board member of the Walton County Economic Development Alliance, past president and board member.
He is an accomplished author of more than 70 books on various topics including leadership, management, quality, supervision, organizational excellence, occupational safety, project management, and economic development. Several of his books are bestsellers in the collegiate market and have been translated into foreign languages
This story was updated July 20, 2017.