The 2015 Thunderbird Powwow will be held in Niceville November 6-8, 2015 at the Mullet Festival Grounds located at the intersection of State Road 85 North & College Boulevard.
The event is sponsored by Eglin Native American Heritage Observance Month Committees & the Thunderbird Intertribal Council, Inc. This is the 28th annual intertribal powwow event.
Spend the day with craft makers, singers, dancers, flute players, storytellers, and exhibits. Enjoy contest dancing, intertribal dancing, storytelling, traditional drums and singers, handcrafted, authentic native crafters from all over the United States, exhibits, demonstrations — something for everyone!
Admission is $5; Age 12 and younger, $3; Children's Day, $3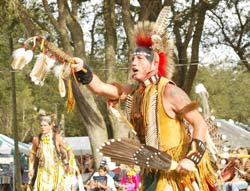 Schedule of Events:
Children's Day Friday, November 7, 2014
9 a.m. – 2 p.m. — Schools Visit
7 p.m. – 10 p.m. —  Grand Entry, Intertribal Dancing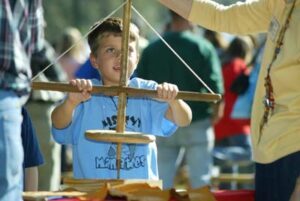 Saturday, November 8, 2014
9 a.m. — Gates Open
10 a.m. – 12 p.m. — Craft Competition
1 p.m. – 5 p.m. — Grand Entry, Intertribal Dancing, and Junior Contest, Adult Exhibition Dancing
5 p.m. – 7 p.m. — Supper Break
7 p.m. – Until — Grand Entry, Intertribal Dancing, Free Style, Adult Contest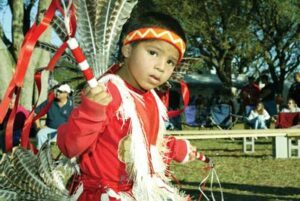 Sunday, November 9, 2014
9 a.m.  — Gates Open
10 a.m. — Church Service
12 p.m. — Grand Entry, Intertribal and Exhibition Dancing, Contest Run-offs
4 p.m. — Close Arena
NO ALCOHOL ALLOWED