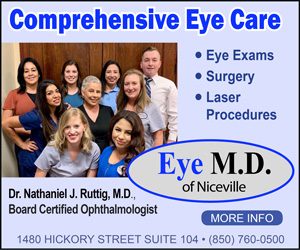 Volunteers are being sought to help construct the 2014 Geek Lights on the Corner Christmas display for the upcoming holiday season.
The first community build day is Saturday, Nov. 8, beginning at 9 a.m. The second community build day is scheduled for Saturday, Nov. 22, 9 a.m.
This week, the biggest project will be laying out the lights for the mega tree and getting it stood up. Volunteers will also work on the Rainbow Wall, the rope light barricade, and whatever else time permits.
On Nov. 22, volunteers are needed to help install grass lights, prepare whimsy critters, install chain lights, Merry Christmas sign, and more.
No special technical skills are required, and lunch will be provided.
The elaborate Christmas lights display, at the home of Bluewater residents Jeff and Wendy Werner, is a full-on computer-animated lights and music show synchronized to a wide range of music. The display, now in its 7th season, attracts thousands of onlookers each year.
Public performances begin Monday, December 1, and run nightly through Jan 4.   Shows begin on the hour and half hour starting at 6:00 p.m., with the last show starting at 9:30 p.m. Sunday-Thursday, and 10:30 p.m. on Fridays and Saturdays.
A donation box is located at the display site and 100 percent of the proceeds are donated to a worthy cause each year. This year's donations will benefit the Junior League of the Emerald Coast's Child's Clothing Project.
Geek Lights on the Corner is located at 201 Antiqua Way in Bluewater Bay (at the corner of Bluewater Blvd and Antiqua Way).
An event page for the community build day on Nov. 8 can be found here: https://www.facebook.com/events/313552532161228
The Nov. 22 build day event page can be found here: https://www.facebook.com/events/1494413754176315