In keeping with tradition, the men and women of the 33rd Fighter Wing held the 19th Khobar Towers memorial ceremony here, June 25, to remember 12 fallen Nomads and seven other service members.
On June 25, 1996, a truck-bomb was detonated adjacent to Khobar Tower in Dhahran, Saudi Arabia, that resulted in 400 injured U.S. and international military and civilian members.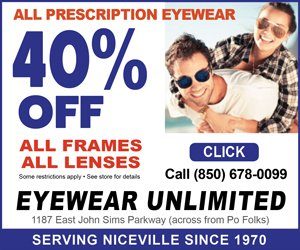 "Nineteen of our service members ceased their wandering that fateful day," said Col. Lance Pilch, 33rd FW commander. "Nineteen years later, we remember the heroes whose lives were traded for our continued freedom and those who share in their sacrifice. Their sacrifice and your sacrifice has not been in vain."
An eight-foot granite wall with portraits of each member and their names creates an arch around a five-foot flaming sword that continuously burns in honor of those fallen Airmen.
"As I stand before you today," said Col. Pilch. "The eternal flame here at this memorial continues to burn ever so brightly to remind us that the 12 fellow Nomads on the wall in front of us and the seven other outstanding military members encircling the fountain, who have paid that ultimate sacrifice, will never be forgotten."
Former Nomad, retired Tech. Sgt. David Westrup, a crew chief deployed with the 58th Fighter Squadron at the time, was the guest speaker for the ceremony.
"I remember looking into the darkness of building 131, for that's when the enormous explosion occurred," said Westrup. "There was a huge wall of fire that mushroomed hundreds of feet above that eight-story building. The shock wave knocked me to the ground and then large debris started falling everywhere."
He added that he'll never forget that night 19 years ago and how tragic events have a way of leaving a permanent mark, forever changing a person.
"I've raised my children to know the names and personal details of many of our fallen brothers," said Westrup. "I feel that if another generation knows their story – it will live on."
Westrup was joined not only by family members of those killed in the attack, but also other Nomads who were serving in the 33 FW at that time.
"My family is here with me this morning, but I'm not referring to the Westrups – I'm referring to all of you [58 FS] 'Gorillas,'" said Westrup. "We have shared life experiences that civilians can't possibly understand; we've lived and worked in close-quarters, in stressful conditions separated from our loved ones months at a time and we've worked long hours performing challenging tasks."
The name of each fallen service member was announced by a Nomad currently serving within the wing. A moment of silence, a 21-gun salute and the playing of Taps concluded the ceremony.
The 12 Nomads honored at the ceremony were members of the 58th Fighter Squadron, 60th Fighter Squadron, 33rd Logistics Group, 33rd Maintenance Squadron and the 33rd Operations Support Squadron. They represented a cross-section of the wing as crew chiefs, expeditors, weapons loaders, mechanics, production superintendents, program managers and technicians. The memorial here honoring the Nomads' memory was dedicated a year after the tragedy.
Article by Staff Sgt. Marleah Robertson
33rd Fighter Wing Public Affairs
Above: Col. Lance Pilch, 33rd Fighter Wing commander, speaks during the 19th anniversary Khobar Tower memorial ceremony June 25 on Eglin Air Force Base, Fla. On June 25, 1996, a truck-bomb was detonated adjacent to Khobar Tower in Dhahran, Saudi Arabia, that resulted in 400 injured U.S. and international military and civilian members. (U.S. Air Force photo/Staff Sgt. Marleah Robertson)